LAYOUT DESIGN AND IMAGE RE-TOUCHING FOR for Stab Magazine
_Publication design and production. 
_Cross platform delivery, including print, digital and social.  
_Print production, optimisation and delivery including international regions.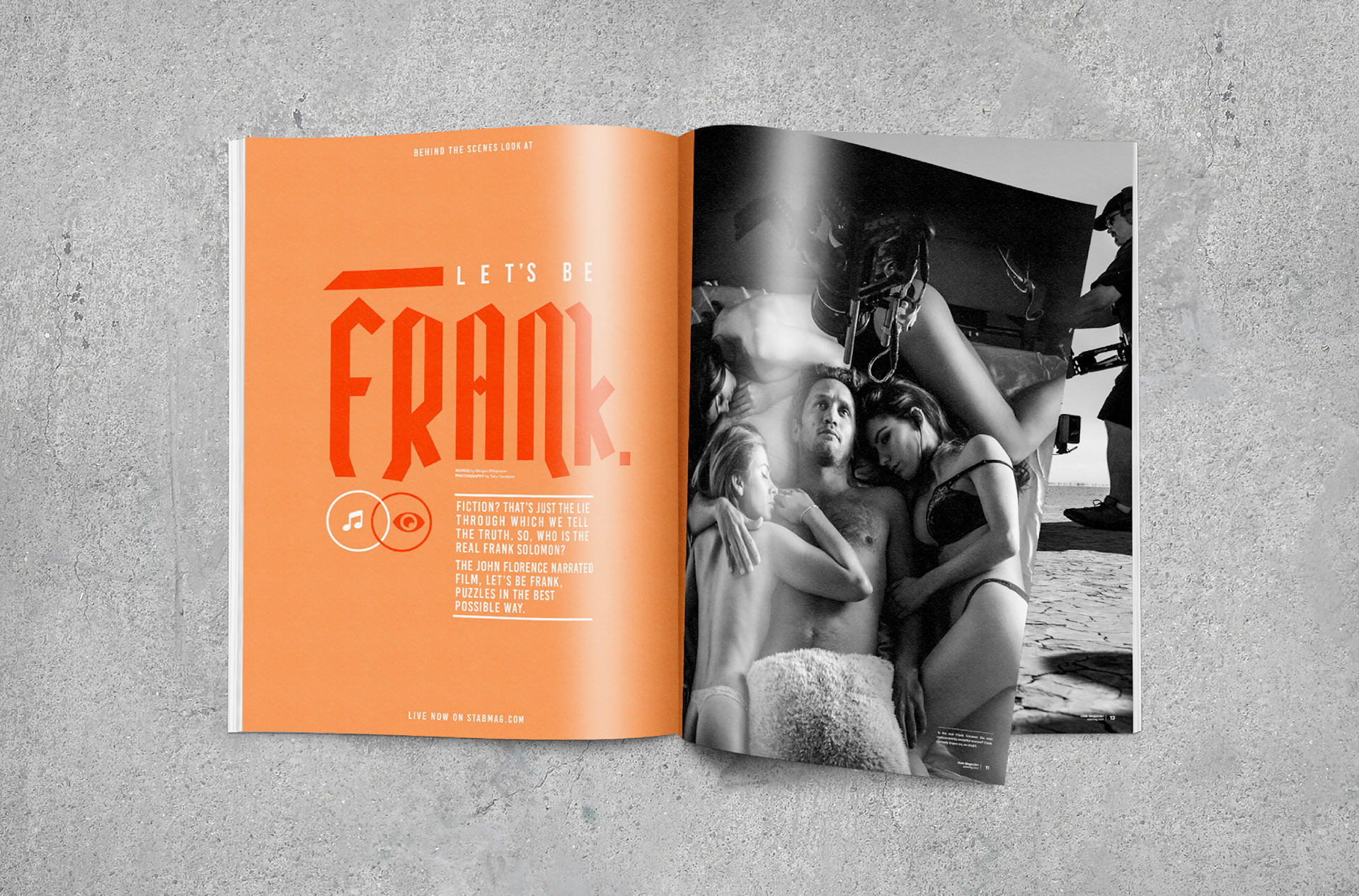 Stab is a quarterly magazine, designed and produced in Australia, focusing on surfing and style. Modern day surfing is suited-and-booted stockbrokers. It's university students who've smelt the roses and don't swallow the evening news. Right now, surfing is goddamn hot, and most of all, Stab is inspired by it. This project is an editorial piece, focusing on the release of the 'Let's Be Frank' movie, and making of.  ​​​​​​​